We support leaders of ambitious projects – institutions, companies, hospitals, entrepreneurs to build the enabling environment to successfully develop healthcare innovations.
We design tailor-made journeys by mobilizing our 50 Experts and Entrepreneurs-in-residence.
We intervene alongside managers at every stage of companies' value creation milestones and through customized support modalities from strategy to execution.
Our interventions are tailor-made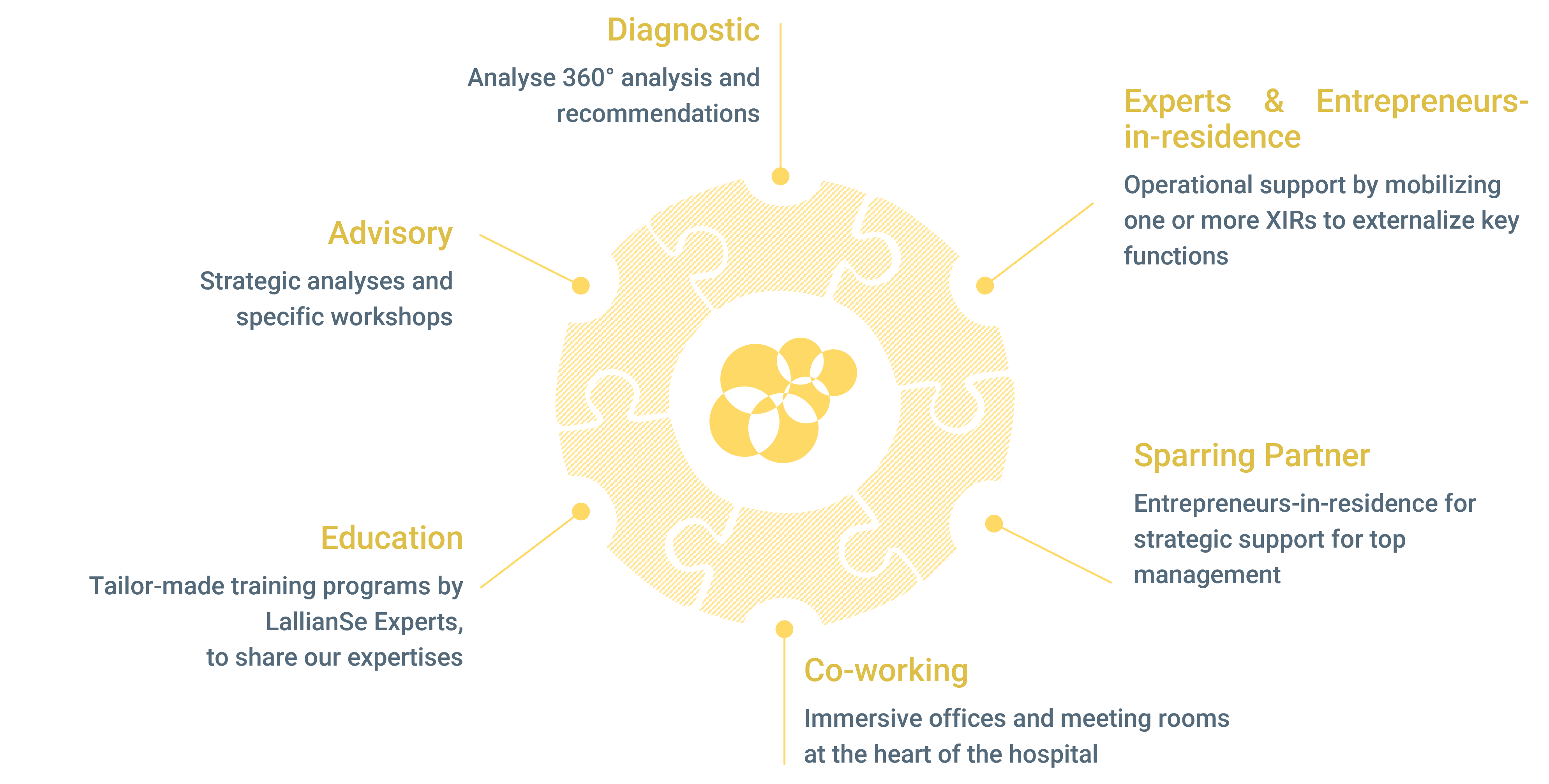 At every stages of the companies' value creation milestone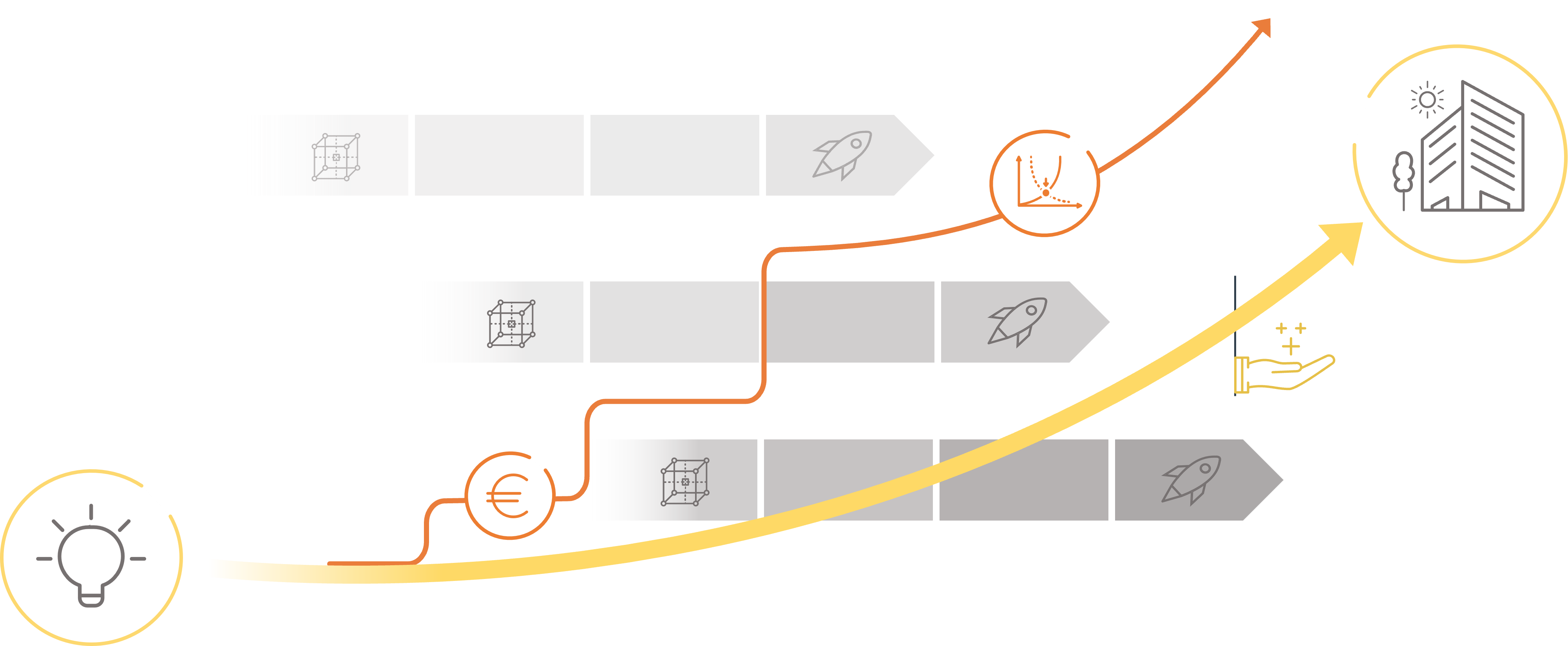 Our interventions are tailor-made