Equity stories
Venture builder in Life Sciences
Among inventors, researchers and entrepreneurs, our mission is to enable the effective development of health solutions that meet real market needs. The integration of the patients' needs, prescribers, public authorities, and investors' expectations drives our approach.
What does the investment thesis mean? How to properly build and transcribe it?
Thanks to our combined positions of the entrepreneur's sparring-partner and the company operating partner, we build the right equity stories, alongside the team.
One of our flagship initiatives,Braintale:
Meeting in 2016 during a network event with the academic project holders
Collaboration between 2017 and 2018, ex-ante creation
Cocreation of the company in July 2018, following the success of the second presentation at the iLab contest and the publication of the flagship paper in the Lancet Neurology
Regulatory support in 2018 and 2019 – 2 Experts in residence and activation of the LallianSe network (consultant, finances, etc.)
Fundraiser with Business Angels and appointment of Chief Executive Officer in 2020 with 1 Entrepreneur in residence
Market access, discussions with Health Authorities, activity hub, fundraising and project management in 2021 with 1 Entrepreneur in residence and 5 Experts in residence
Our current portfolio is composed of :
– Vistacare, which LallianSe has been in charge since 2018 of the general management with an Entrepreneur in residence and of which LallianSe is a member of the strategic committee
– Nissui Pharma Solutions, in which LallianSe is a member of the strategic committee and supports the general management with an Entrepreneur in residence
– Olgram, a company for which LallianSe manages the operational aspects related to financial, preclinical, CMC and clinical aspects as well as corporate support
Join the adventure, open synergies, and build tomorrow's health together.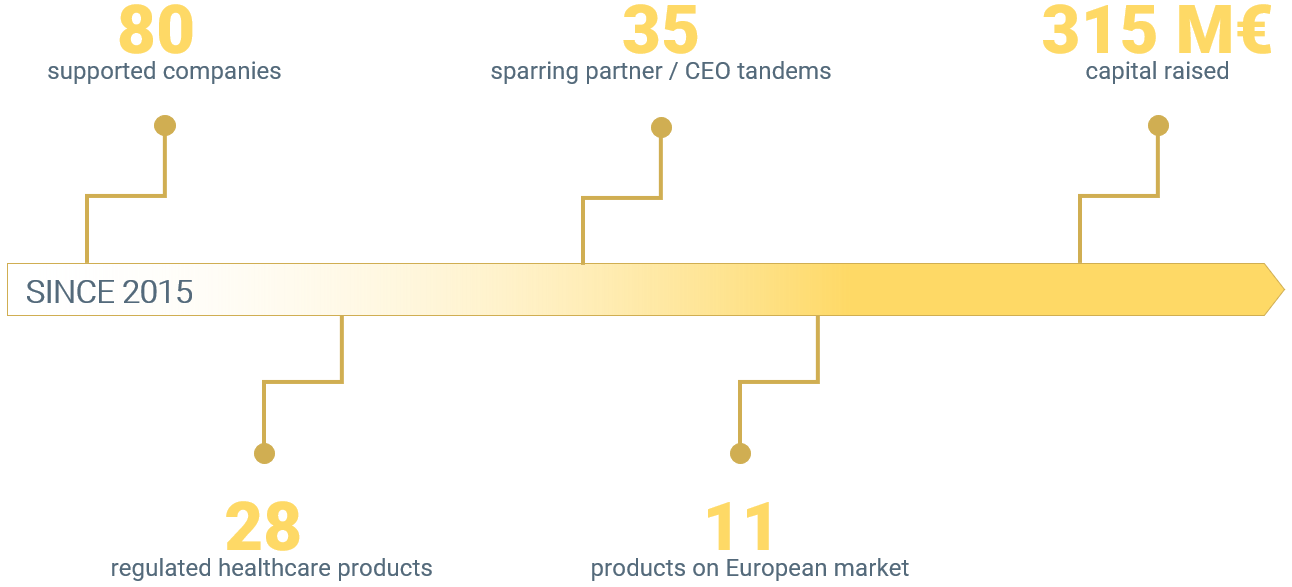 Multidisciplinary team linked with a community of experts
Our achievements in a glance on LallianSe's Blog
Our partners place value in these operational and strategic capabilities through the trust they place in Lallianse.